NEW CD OUT NOW.
THE ORIGINAL SCI-FI FUNK WORLD MUSIC ALBUM.
ReMIXED, Remastered, BONUS TRACK.
The first album, released in 2003 was a euphoric blast of scifi-themed ethnofunkadelia.
The original master tracks were lost in time, but over the course of a year have been lovingly reconstructed and remixed by Tony Kamel, and remastered by the legendary Mike Marsh (Prodigy, Chemical Brothers). The result is Lost In Spice as it was always meant to be heard - bold, powerful and epic!
The Special Edition features a previously unreleased bonus track, recorded soon after the original album was released.
Buy CD with Paypal (9.99 inc p&p)
The sequel - mankind's exodus from the earth
into the desert of the universe.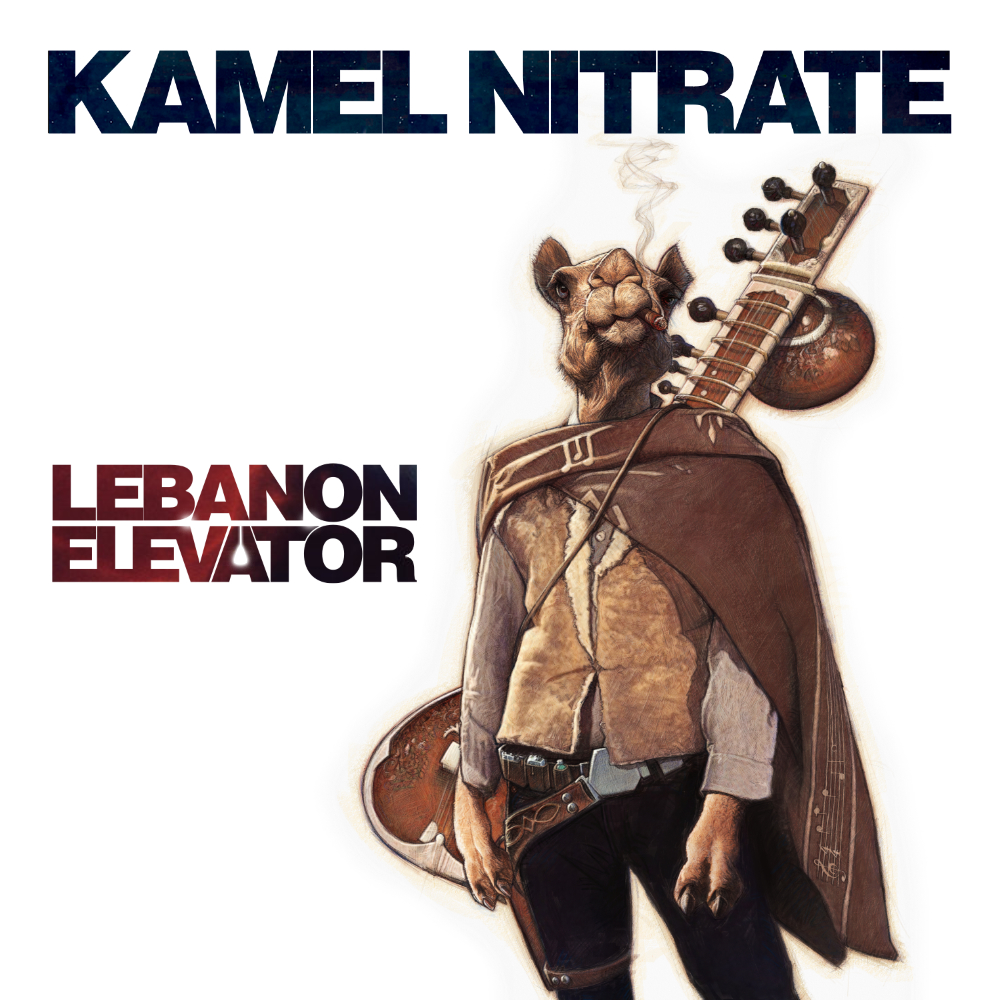 Hot on the heels of our 2003 debut album 'Lost in Spice" comes the 2016 follow up, "Lebanon Elevator"!
11 tracks of funktastic, sci-fi themed, out-of-this-world music designed to move your feet and your imagination.
"Totally LOVING the album - such a journey"
Mike Marsh, legendary mastering guru, Prodigy, Chemical Brothers.
"...a work of immense proportion. It is so inventive and unique in its mix of styles and influences it can surprise even me!"
DJ Monkey Pilot, Whirl-Y-Gig.
"The future of world music"
Andy Kershaw, BBC Radio 3
Buy CD with Paypal (9.99 inc p&p)
Special offer: The Double Hump!
Get both CD's for £15 :)
Buy both CDs now with Paypal (£15 inc p&p)